A "Quick Change" for profit
Every company differ in size, number of machines, workers per shifts etc. 
Calculate how much Rindex Multi Jaws will increase YOUR profits by less machine downtime.
Please read our report "Calculations explaind" to better understand how our calculations are made. 
High RPM for quality machining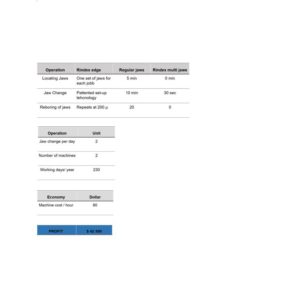 Saving money on tools, jaws and other accessories leads to higher manufacturing costs, not less.
Speed things up for faster returns.
How to do it, and when…
Thin walled and/or sensitive parts need low initial clamping force.
Size, weight and location of jaws will greatly reduce clamping forces as spindle speed (RPM) increase.
Trade of:
Clamping force (kN) VS: spindle speed (RPM)
When clamping force is set to 10 kN, the maximal spindle speed is about 1000 RPM.
This effects number of parts/ minute, surface structure and cutting tool life. 
You will not be able to follow recommendations from your cutting tool provider.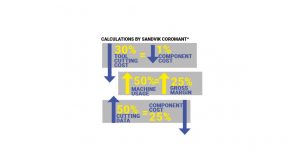 Make X3 production in no time
Counterweights can increase metal removal rate by a factor of 3, or 200%, when applicable.
A 200% increase equals a 70% lower component cost and a X3 increase in gross margin.
Even if using an average measure of a 50 % increase in metal removal rate over.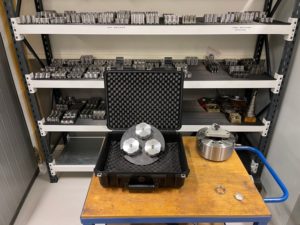 Optimal quality, cost, profit & output.
By flattening the Nm/RPM-curve, you can:
 use the same clamping force for all tools
choose optimal speed for:

 highest quality
lowest production cost
highest profit/ part
part/ minute
Optimize metal removal rate 
The latest cutting tool technology have made significant impact on metal removal rate. For small to medium size parts, a high spindle speed is often a better alternative to increase metal removal rate than feed and dept. 
With higher demand surface finish, regardless of functionality, spindel speed limitations will leave customers dissatisfied. With highest possible RPM and lowest possible clamping force, there will be less disposal and grinding.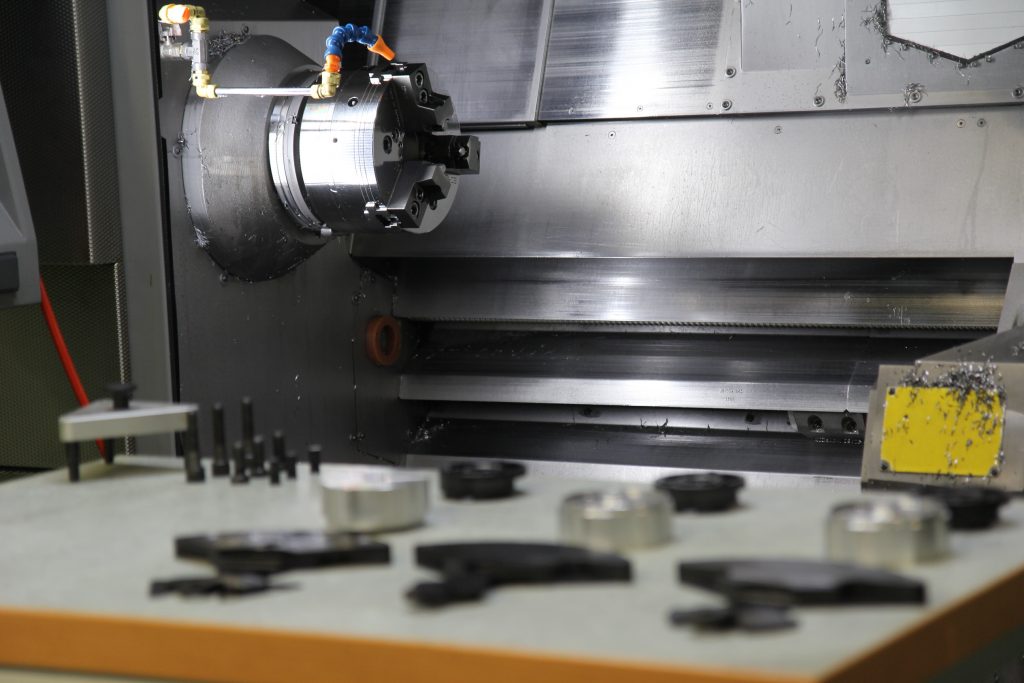 Learn how Rindex helps you to optimize cutting data.Read why spindle speed is key to optimization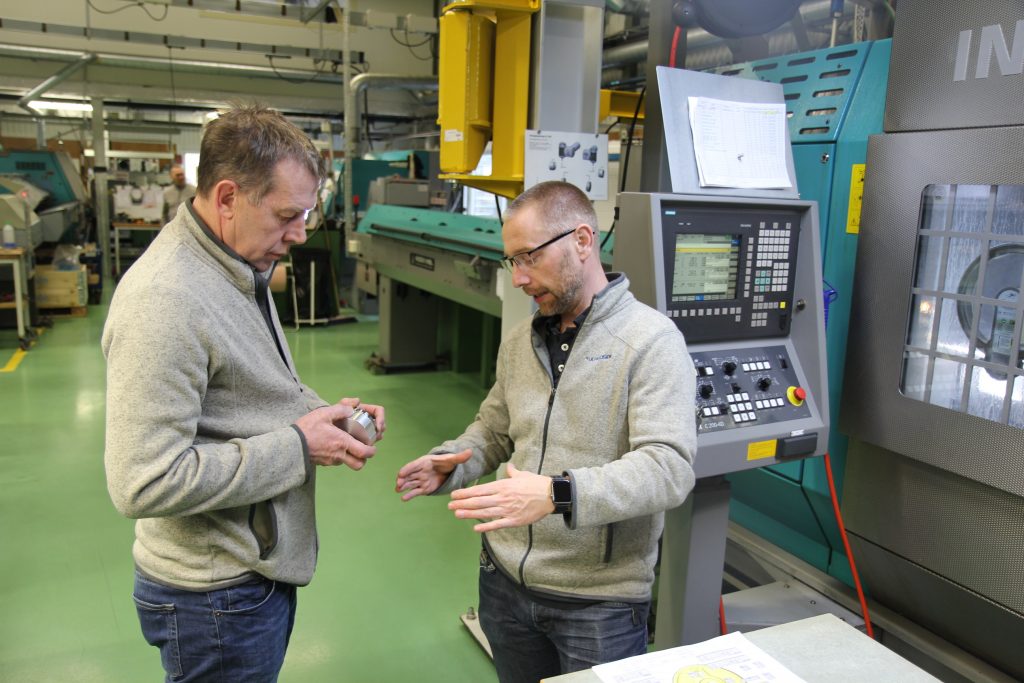 Read about how other companies use our products to create profits.
Need more details? Contact us
We are here to assist. Contact us by phone, email or via our Social Media channels!