Coolant driven bar puller. For secure clamping at low pressure.
Superior Gripping With GRIPPEX®​
Grippex is MPC Automation Systems most popular bar puller solution. Sold to satisfied customers world wide. 
Save time, space and money
Automation – The original Grippex bar puller brings automation in a compact and cost-effective body.
Instant setup – Adjustment free gripping from 0.5 bar across the whole 0 – 105 mm gripping range.
No adjustment needed
Pick up unit – Can be used as a Pick-Up Unit with robot jaws.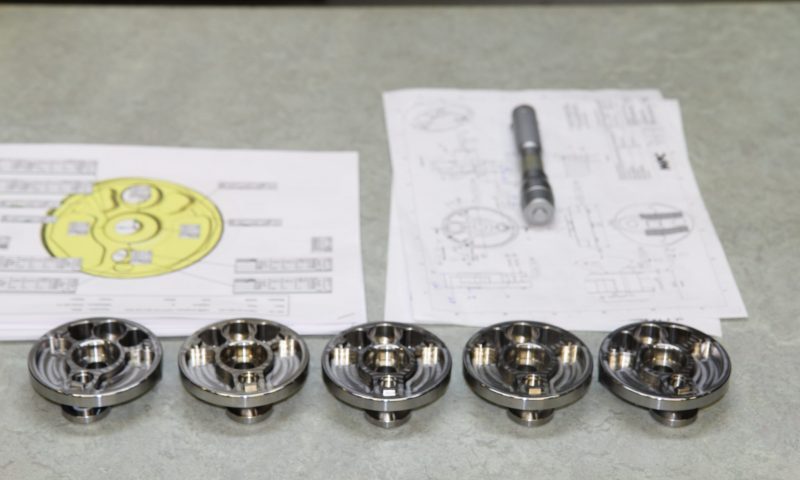 Your jobb:
to manufactor 40 work pieces

20 mm of length

from a single one meter bar
machining cycle time is 1 minute
Grippex gives you 40 spare minutes for each bar. Time better spent on quality checks, preparations or handling other machines.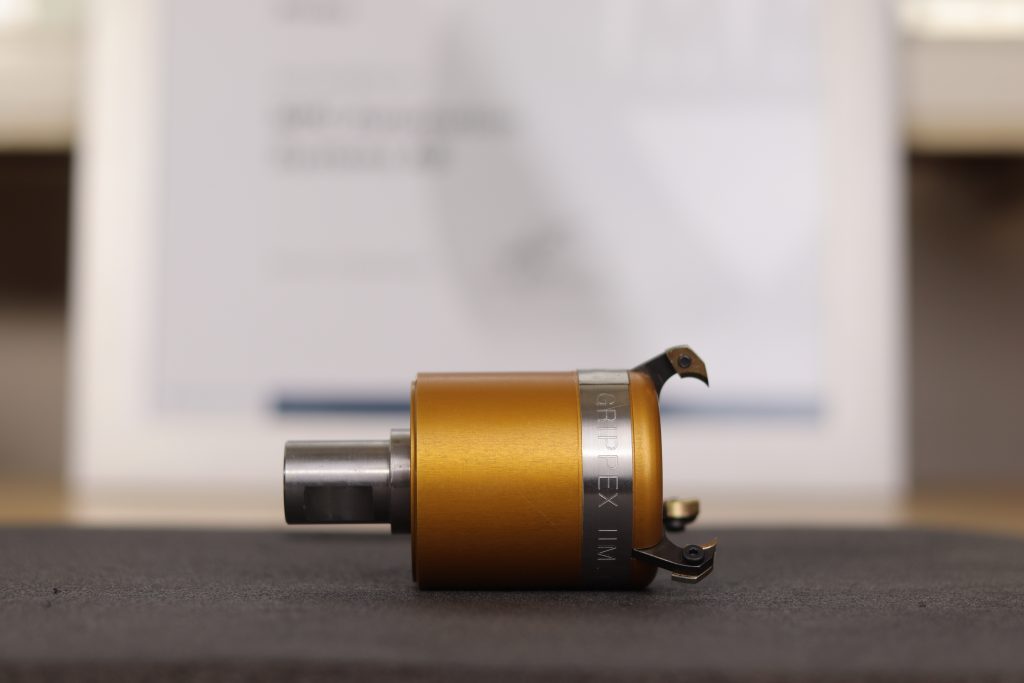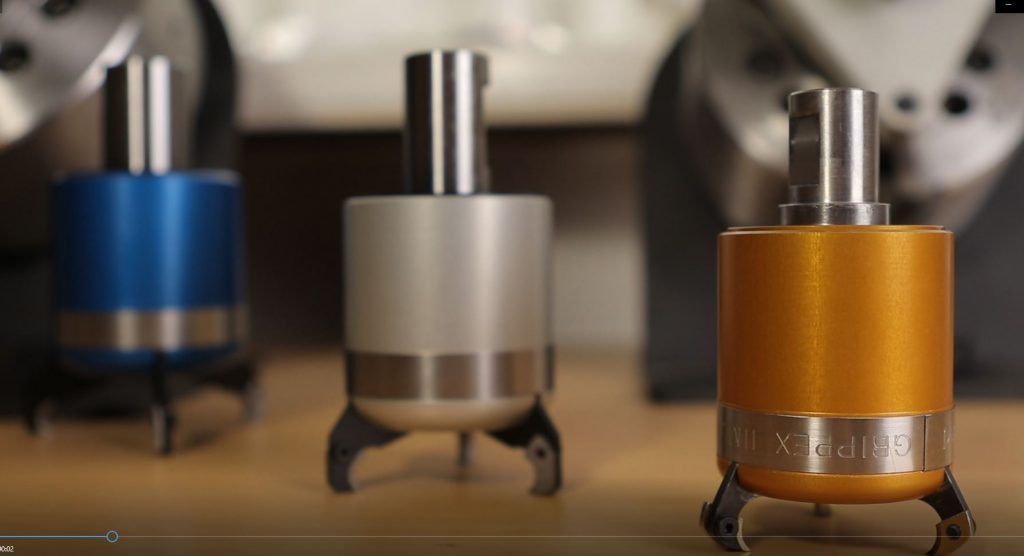 Grippex Brings Automation In A Cost Efficient Way. It Is Not A Compromize, It Is A Dedication To Efficiency.

Grippex® - the ideal solution
All CNC lathes are not equipped with bar loading magazines and / or robots because its costly and takes up a lot of space. In this case, GRIPPEX is the ideal solution.
Grippex use coolant pressure – Since its already there, inside the machine, using coolant pressure is a clever and cheap solution. Grippex construction allows for a low coolant pressure of 0.5 bar to generate a high gripping force, as well as being able to handle pressures of up to 20 bar.
Self-adjusting mechanism – Grippex is available in 2 or 3 fingered designs, self-adjusting within the whole gripping range. Fingers will close until they contact the bar stock, no pre-setting necessary. This feature allows Grippex to make multiple pulls on the same workpiece, even after the OD has been turned. The three finger models can grip round as well as hexagonal work pieces.
Pick up unit –
When fitted with robot gripper jaws, Grippex becomes a workpiece gripper, making it ideal for unloading finished parts from a counter-spindle, for example:
– Removing bar remnants from a bar-fed lathe and dropping them into the parts catcher, eliminating the risk of remnants falling into the chip conveyor where they can become jammed and cause damage.
– Removing finished workpieces from a sub-spindle and placing them into the parts catcher, eliminating the need for ejectors and allowing the sub-spindle to swallow longer parts.
Grippex® II – the ideal solution
The Grippex bar puller is actuated by a CNC lathe's coolant system. As coolant is fed through the unit, it pushes a piston forward which causes the fingers to close around the bar stock. When the coolant is turned off, the fingers automatically open.
Grippex is mounted in a tool holder with coolant supply, or directly to a VDI turret.
An appropriate guide pipe reduces vibration and prevents excessively high bar inclination when pulling out.
The Grippex bar puller is available in three sizes: Large, Small and Mini. Together, the three models cover a range of 0 – 105 mm. The gripping range in between the models do overlap and, because of that, one model is usually enough for a wide range of jobs.
Maximum allowed coolant pressure: Grippex Large, 20 bar; Grippex Small, 15 bar; Grippex Mini, 7 bar.
Call the turret position with bar puller

Moving the gripper in gripping position on the bar
Coolant ON to clamp the bar
Release chuck or collet
Pulling out the bar to a specific z-extent with programmed feed rate
Clamp chuck or collet
Coolant OFF to release the bar
Approach tool change point and retrieve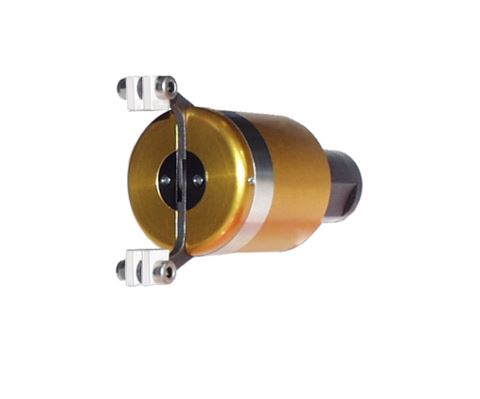 Grippex® comes with inserts mounted as standard, which can comfortably be exchanged even with the bar puller already mounted on the turret. The inserts are hardened to HRC57, which assures a long life of hard work. 
Now you can simply increase you machine's capacity and turn it to an unmanned production cell, as pick-up unit in a lathe and as a loader/unloader in a machining center. Grippex is driven by existing coolant – it is already there – inside the machine.
The Grippex pick-up unit can be used for raw material as well as finished parts without any adjustment of the jaws or its gripping range.
Instant set up – gripping is secured without any adjustment within the whole gripping range. For example, raw material as well as finished parts of different diameters can be handled by the same robot inserts in the same operation.
Robot inserts in steel or brass material are available for: 
F52 

fingers

 

(Grippex Small)

F60 

fingers

 

F80 

fingers

 

F105 .
Robot jaws are available for:  
Grippex Mini with robot fingers GPX-M/R40

Grippex is often used for on-loading finished parts safely from the sub spindle.This eliminates costly ejectors and allowes the sub spindle to swallow long parts.
Grippex is usefull on lathes equipped with bar feeder systems because it provides a method for handling the bar remnant. A bar feeder typically pushes the remnant into the chip conveyer, which could cause it to jam up or even be damaged. Bar remnants can also damage some types of chip- processing equipment, such as compactors. Grippex eliminates these problems by removing the remnant from the spindle and placing it in the machine's part catcher or other safe place.
Inside a Machining Center, Grippex can provide a robot function. By mounting the unit in a milling chuck with internal coolant supply, Grippex can load/unload work pieces into/out of M-code controlled vices, chucks and rotary tables from a workpiece storage.
Grippex can be stored in the tool magazine. There are always some of our three sizes of Grippex to match the machines, and the adjacent tool positions need not be vacated.
In a Machining Center, where a lot of different parts occur, it is useful to have both 2- and 3-fingers of Grippex design at hand.
Valve Outlet when Lathes are equipped with a Check Valve
An adjustable valve is provided within the body of Grippex® serving machines with a check valve, which prohibits coolant from flowing back when turned off. Finger release speed can be adjusted by turning the screw.

Q&A-questions and answers
MPC is the proud inventor and patent holder of Grippex, a world wide success story. Find what manufacturing companies like about Grippex.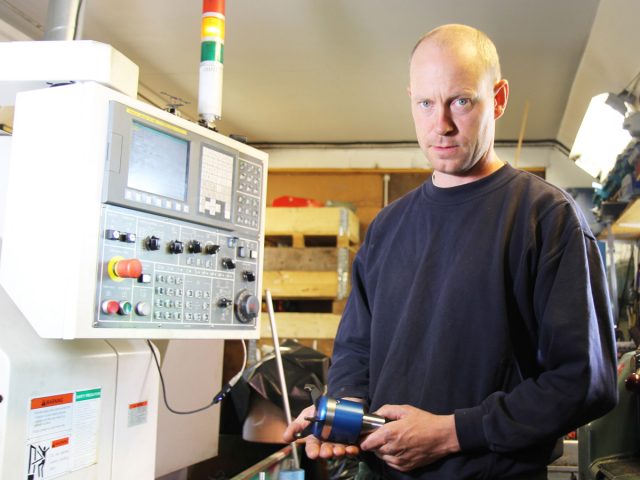 Need more details? Contact us
We are here to assist. Contact us by phone, email or via our Social Media channels!